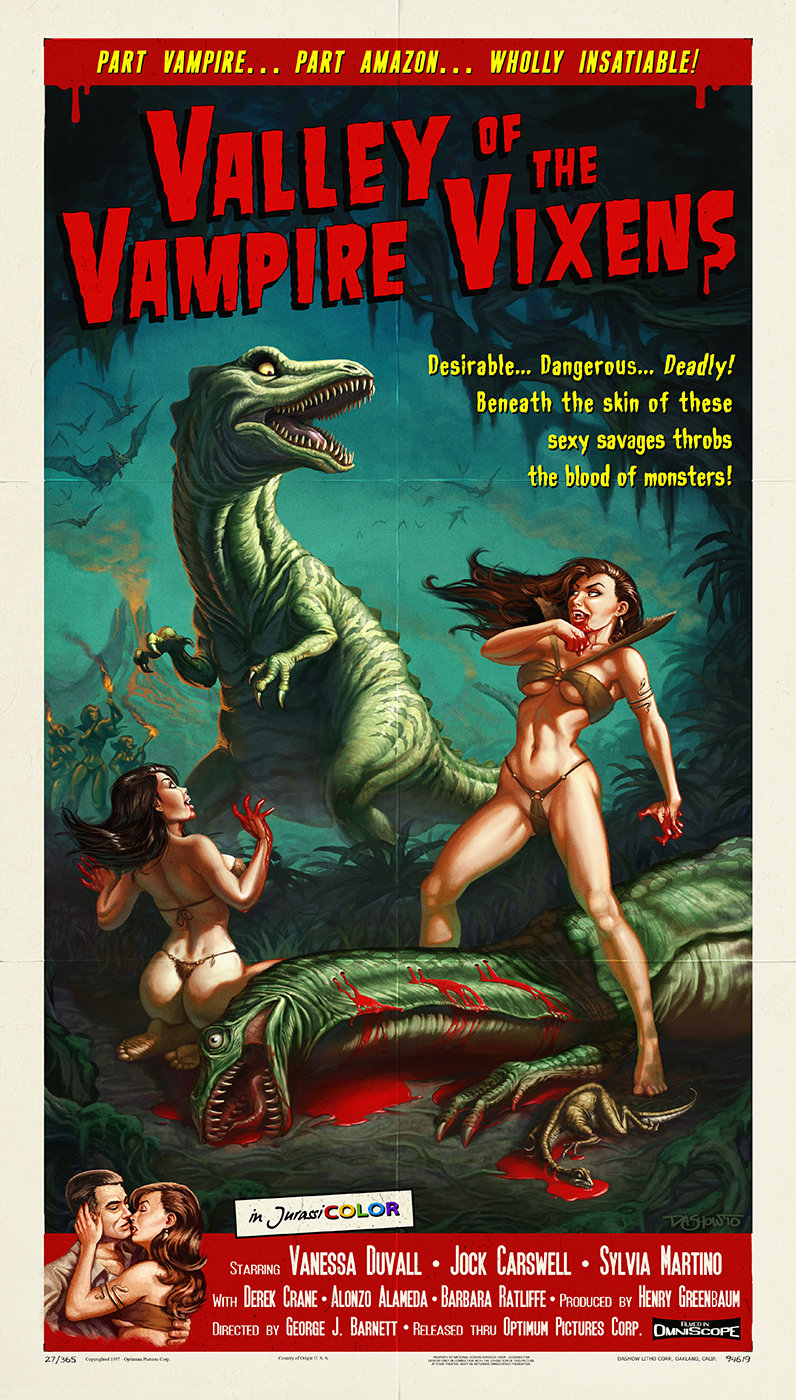 Vampire Vixens movie poster
This piece was done for a CGSociety Challenge with the theme of B-movies. I wanted to create my own take on a typical poster of the times, complete with garish palette, sexy women, anatomically improbable dinosuars, and florid prose. This piece was created over a two month period of sporadic work in Photoshop, primarily just using a single oil brush.
This piece won 'Best Concept Art' in the aforementioned CGSociety B-Movie Challenge.